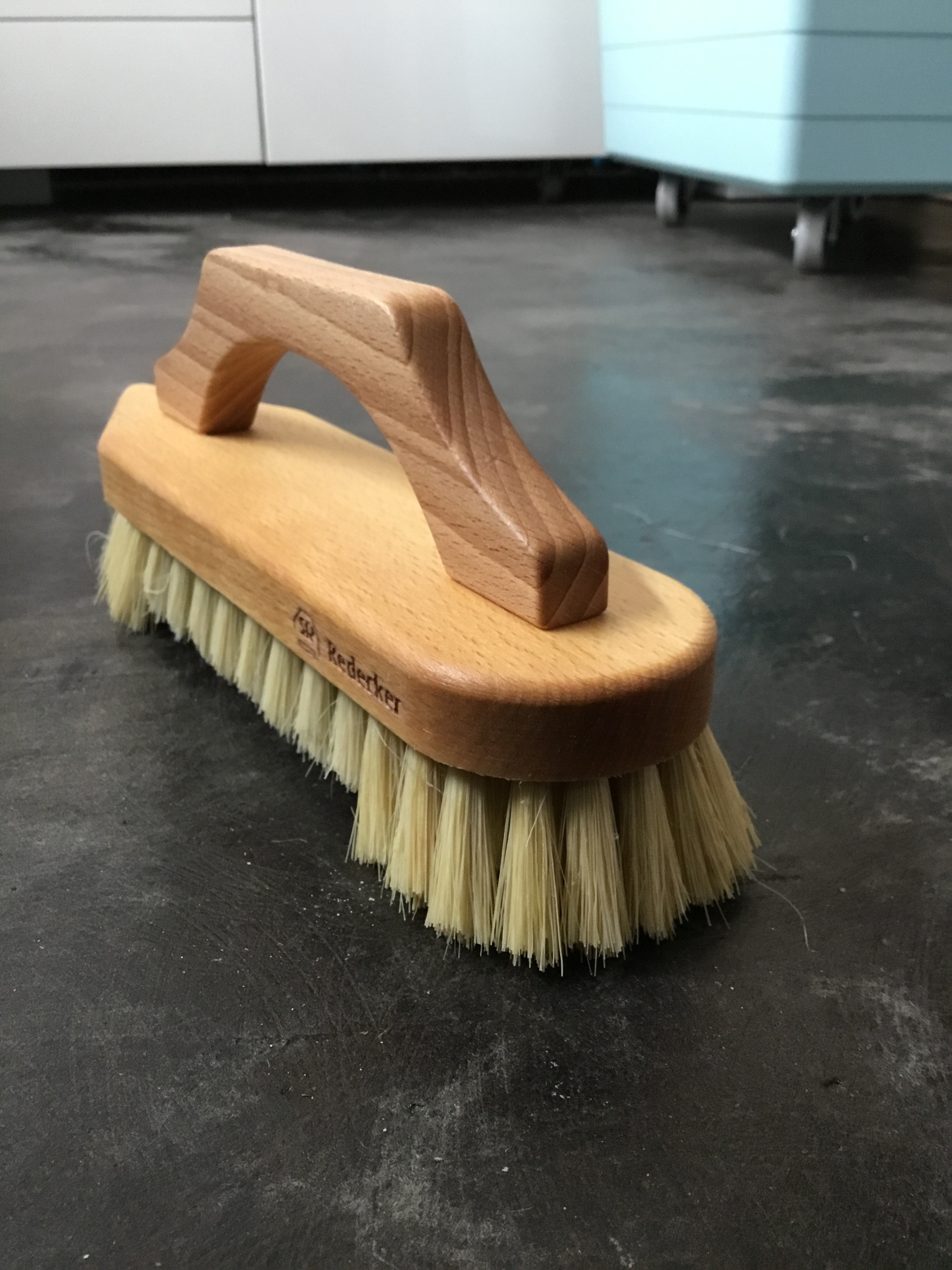 Scrub Brush
Description: If there's just one brush you need for all your cleaning purposes, it's this one. This ergonomic scrub brush really let's you get down and dirty on any surfaces in need of a good scrubbin'. It's multi-purpose because it's safe to use on most materials—no fear of scratching. It's bristles are made out of plant fibers, making them soft, yet durable.
Materials: Handle: oiled beechwood; Bristles: tampico fiber
Care: Clean bristles with warm water and gentle soap. Air dry on a towel.
Size: 8.6 inches
sold out