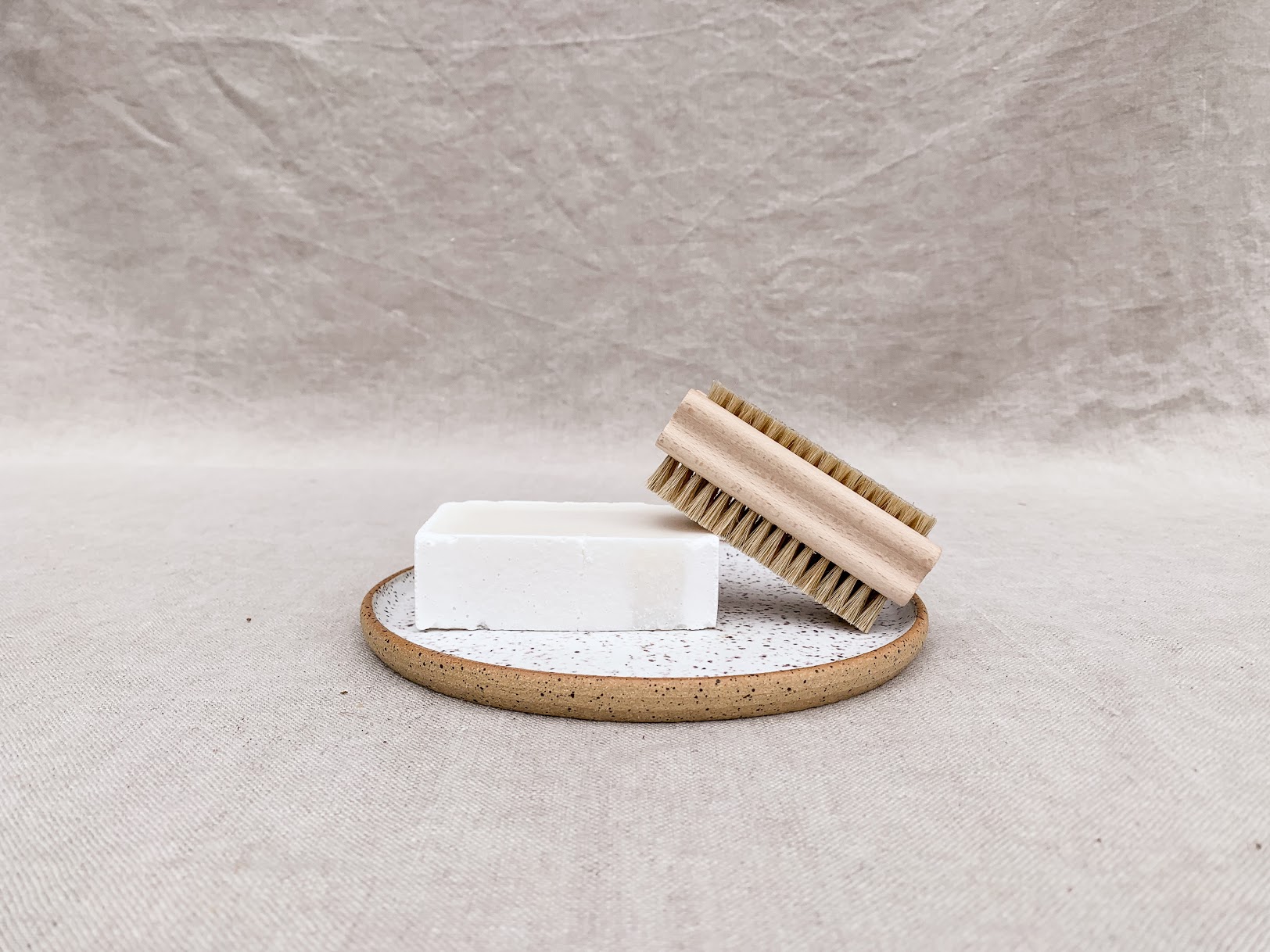 Nail Brush
Description: This durable wood nail brush effectively cleans hands and under fingernails. After a day in the garden or painting indoors, it'll scrub off the dirt or paint.
Materials: Handle: pearwood; Bristles: tampico fiber
Care: Oil wood with natural oil periodically to prolong longevity. Bristles can be cleaned with warm water and gentle soap. Store in a dry area.
Disposal: This brush can go into your backyard compost.
Size: 4 x 1.3 inches
Photography: Katie Tiehen, Portland OR
Ceramics: Yula Designs, Portland OR
sold out